Maryam Atty, Associate
Practice Areas: Counter-Terrorism | Personal Injury & Wrongful Death| Medical Malpractice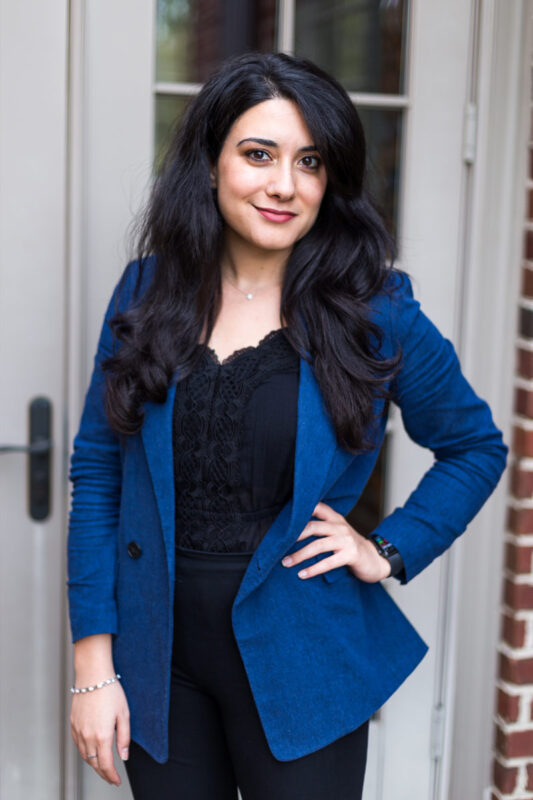 Maryam received her law degree from the University of San Diego School of Law, graduating cum laude and as a member of the National Order of Barristers. During that time, Maryam served as the Chair of the Appellate Moot Court Board and was a two-time competitor for the JESSUP, the largest international moot court competition in the world. In the 2021 JESSUP Competition, Maryam was recognized as a top 100 Global Advocate for excellence in oral advocacy.
Maryam spent her last year of law school as a judicial extern at the Ninth Circuit Court of Appeals. Prior to that, she externed at both the United States District Court and the Civil Division of the United States Attorney's Office for the Southern District of California. Maryam also spent a term studying international law abroad in Paris, France, and served as an Editor of a Westlaw Publication on International Investment Law. She was a member of the 2019 Class of Christian Legal Society Law School Fellows and served as Co-President of her campus Christian Legal Society in her second and third year of law school.  Despite being active in extracurriculars, she obtained the highest grades in Complex Litigation, Transitional Justice, Legal Writing and Research I, and Legal Writing and Research II.
Prior to law school, Maryam worked for a national intellectual property law firm after graduating with a degree in Psychology and double minors in Middle Eastern Studies and Law & Society. She graduated from the University of California, San Diego, magna cum laude, Phi Beta Kappa.
Although originally from San Diego, Maryam is delighted to make her home in Virginia. She enjoys local restaurants and has been particularly enamored with the natural beauty of the east coast. She speaks four languages and is currently working on her fifth.
Admissions:
Virginia Bar
US District Court for the Eastern District of Virginia
US District Court for District of Columbia
Affiliations:
Virginia State Bar, Co-Chair of the Hampton Roads Minority Pre-Law Conference
Virginia Bar Association, Young Lawyers Division
Virginia Trial Lawyers Association
Federal Bar Association, Hampton Roads Chapter
Christian Legal Society